Skin Prick and Patch Testing Clinic Q&A
Our specialists at Allergy & Asthma Care Rockland conduct skin prick and patch tests to diagnose allergies. For more information, call us or book an online appointment. We have convenient locations to serve you in Suffern, NY and Monroe, NY.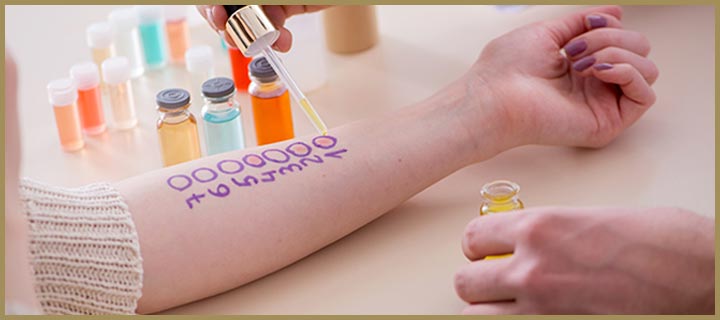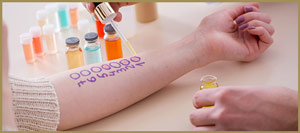 Table of Contents:
What is the difference between prick and patch tests?
How accurate is the skin patch test?
How is a patch test performed?
Why is patch testing important?
What is the difference between prick and patch tests?

Allergy skin testing with Allergy & Asthma Care Rockland is done with one of two testing methods, either a prick/intradermal test or a patch test. Both are used to find out what substance or allergen is causing the allergic symptoms.

Prick testing is often times the initial type of allergy skin test that is performed to see whether someone is allergic to food, pollen, dander, medications or a bee sting. Skin prick tests are done by placing a drop of the suspect allergen on the patients back or forearm. This test provides rapid results, and is usually quite accurate. If prick testing is negative, then intradermal (under the skin) testing may be performed. Results for both forms of testing are usually available within 15-20 minutes.

Patch testing is a different form of allergy testing, usually employed for evaluation of a contact dermatitis. This form of testing involves the placement of liquid or gel-like allergens in a well that is taped to the skin and left in place for 48-72 hours and then removed.
How accurate is the skin patch test?

Like any other test available, skin patch tests are not 100% accurate, which means at times, they can give what is known as a "false positive" or "false negative" result. The former suggests a contact allergy when the patient doesn't have one, while the "false negative" result means that the test comes up negative, when indeed the patient is truly sensitive to the material. Nonetheless, patch testing is considered the gold standard when it comes to diagnosing contact allergies. Of course, it is imperative that our practitioners interpret the results to ascertain whether the patch test result truly explains your condition.
How is a patch test performed?

Skin patch tests can detect delayed allergic reactions, which can take from several days up to a week or more to completely develop. That is why you may be asked to return several times to the office for the staff to examine the testing site.

During the skin patch test, depending upon the reason for test, the skin will be exposed to a number of different substances that can cause contact dermatitis. These substances may include medications, fragrances, latex, preservatives, hair dyes, resins, and metals.

You will be requested to wear the skin patches on one of your arms or back for 48-72 hours. During this time, we ask that you avoid bathing and enjoying activities that can cause heavy sweating. The skin patches will be removed when you come back in for your follow-up appointment at our clinic. Areas of redness and swelling may indicate a positive reaction.
Why is patch testing important?

Many household items, including perfumes, dyes, latex and poison ivy can cause allergic skin rashes. Unlike pollens, foods, and bee stings where the tests needed to identify the causative agent give immediate results, the testing for contact allergies needs patch testing which identifies delated type hypersensitivities. Your doctor is trained to perform the proper test to ascertain the correct diagnosis.

Allergy & Asthma Care Rockland performs skin prick and patch testing at our clinic for patients who are noticing allergy symptoms and want to be provided with a medical diagnosis and treatment plan to help with their allergies. Call us for more information. We serve patients from Suffern NY, Monroe NY, New City NY, Spring Valley NY, Monsey NY, Airmont NY and Mahwah NJ.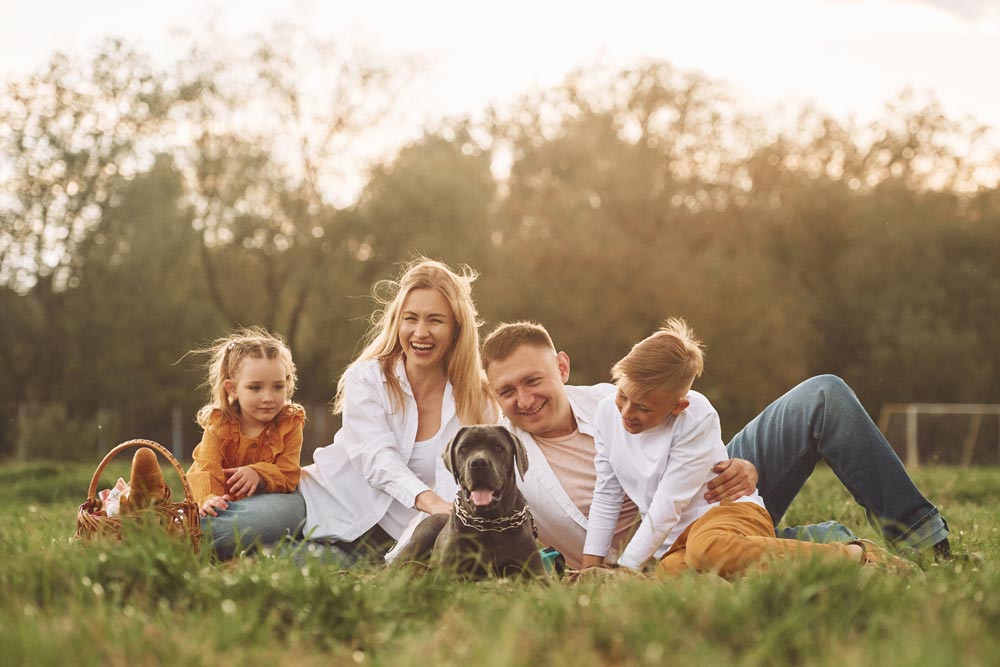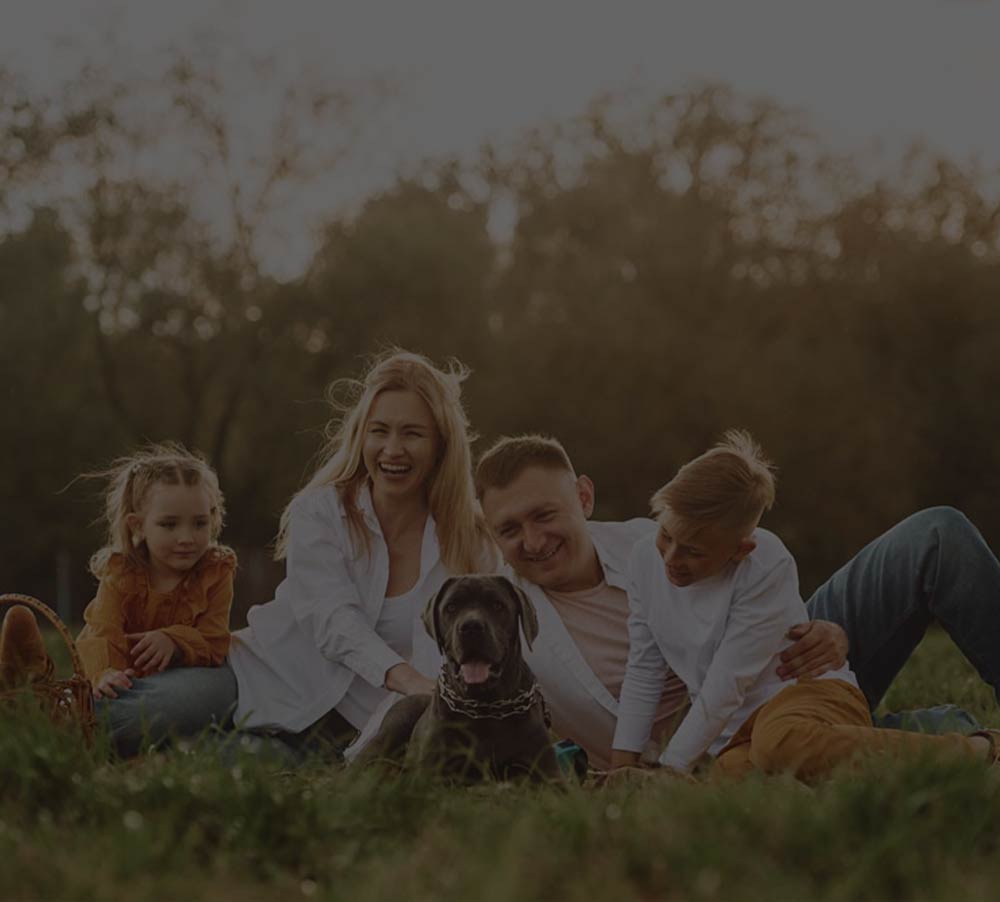 Additional Family Care Services You May Need